I met Bill Doggett when the Show of Stars came to Vancouver in early 1957. This is a different line-up from the show in October with the Everly Brothers, Paul Anka, Eddie Cochran and Buddy Holly and The Crickets. It was mostly black performers including Bill, LaVern Baker, Fats Domino, Clyde McPhatter and Chuck Berry. Not a shabby line-up to say the least.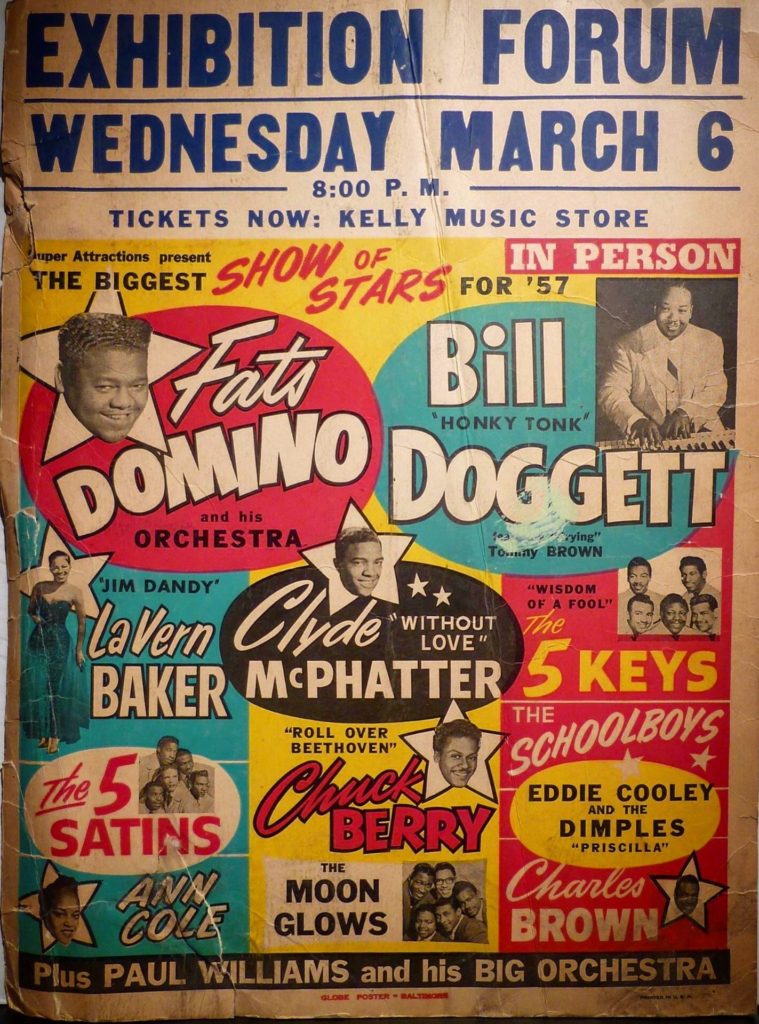 Bill was most cooperative with an 18 year old deejay who was early in his interviewing career. Bill explained that he had played with the Big Bands, including Count Basie, before getting into the R&B and rock'n'roll world. The interview is from my new SoundCloud channel, Red Robinson's Legends.
Bill brought forth one of the greatest hit instrumentals of that period — Honky Tonk Parts 1 & 2. His band backed up many of the artists on the King Records roster. A true gentleman and a delight to be with.