Jan Berry and Dean Torrence were a couple of California boys who produced many hits together. Dean credits Brian Wilson of The Beach Boys for arranging and writing many of their songs. They pioneered the surfing sound with the 1963 Wilson-penned hit Surf City. It went to the top of the charts that year, and paved the way for all that followed.
They continued their association with Wilson until 1966 to great success. You can hear Jan and Dean singing on the Beach Boys' Barbara Ann, an improvised live version that wasn't supposed to be released.
Jan was partially paralyzed in a car accident in Beverly Hills in 1966. He was in a coma for two months. I greatly admired both: Dean for standing by his handicapped friend on stage and Jan for the courage to continue touring. Dean was a talented graphic artist who created album covers for The Beach Boys, The Ventures, Linda Ronstadt, Harry Nilsson and many others. He won a Grammy in 1972 for one of his album covers.
I booked them for The Legends Of Rock'n'Roll at EXPO 86 and I worked with them again at Music '91. They were great friends and they even allowed me to sing some of their hits with them on stage in Osoyoos that year. They also appeared at the PNE later that summer. The best time I had with Jan & Dean was on CBC-TV's Timmy's Telethon, which I hosted for 23 years.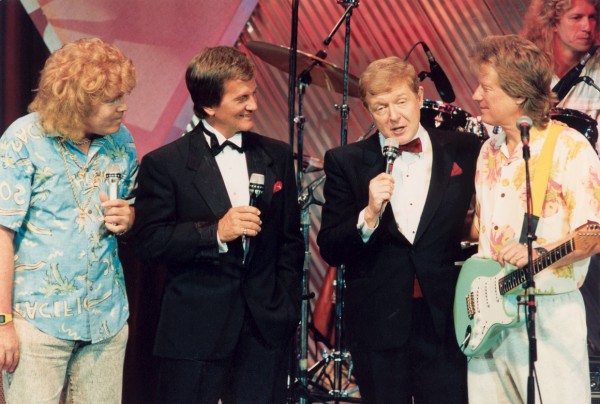 I talked many times with Dean after the passing of his buddy Jan in 2004. You'll want to check out Dean's book Surf City: The Jan and Dean Story which was published last September. Click on the cover for more.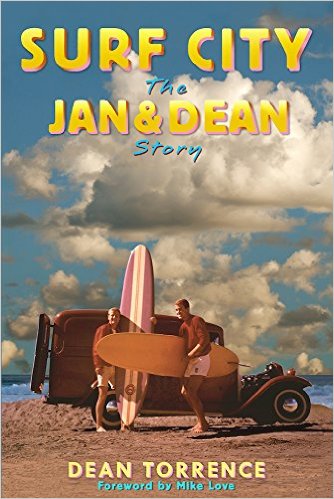 Here's my four-part interview with Dean Torrence, recorded in July 1986 at EXPO 86 in Vancouver. From my new SoundCloud channel, Red Robinson's Legends.