I worked with Smokey Robinson many times over the years. I kidded him once that his blue eyes came from my side of the family. My daughters Kellie and Sheri adored him as did my wife Carole.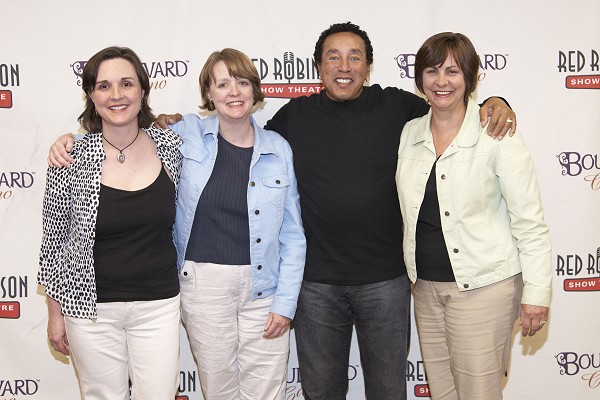 This photo with Carole and my kids was taken at the Red Robinson Show Theatre after a sterling production by Smokey. What a special memory for the Robinson family!
The second photo was taken backstage at the River Rock Show Theatre.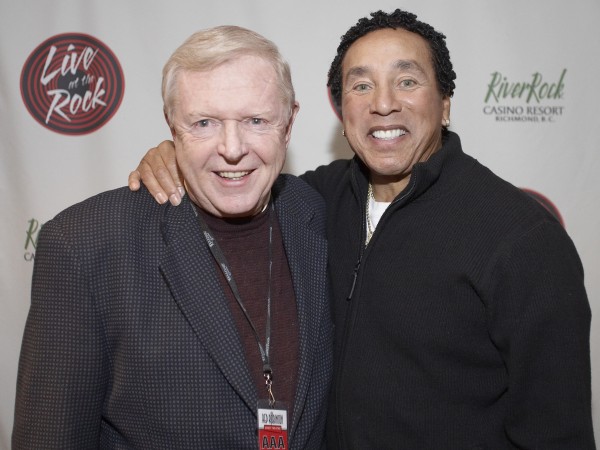 Friday February 10 at 9:00pm on PBS, the U.S. Library of Congress awards Smokey Robinson the Gershwin Prize For Popular Song.
It's a star-studded music special hosted by Samuel L. Jackson, with a special appearance by Motown founder Berry Gordy. Smokey is a much respected man in the music community and the honour is well deserved.
Enjoy these interviews in Vancouver – the first from 1986 and the second from 2008 – with Smokey Robinson, the King of Motown. From my new YouTube channel, Red Robinson's Legends.