It has been almost 60 years since the bulletin came across the wire February 3, 1959 that Buddy Holly, J.P. Richardson (The Big Bopper) and Ritchie Valens had died in a plane crash near Clear Lake, Iowa. This was the first great tragedy of the rock and roll era. The irony, for me, was that Ritchie had just played Vancouver on a booking I had arranged. Here, a mere number of weeks later, he had perished. He was a wonderful young man with a great deal of talent. The Stripes, the Vancouver band who backed him up, became personal friends with the star. He was here during a horrific snowstorm and the planes couldn't get out so he stayed at the band's house in Vancouver.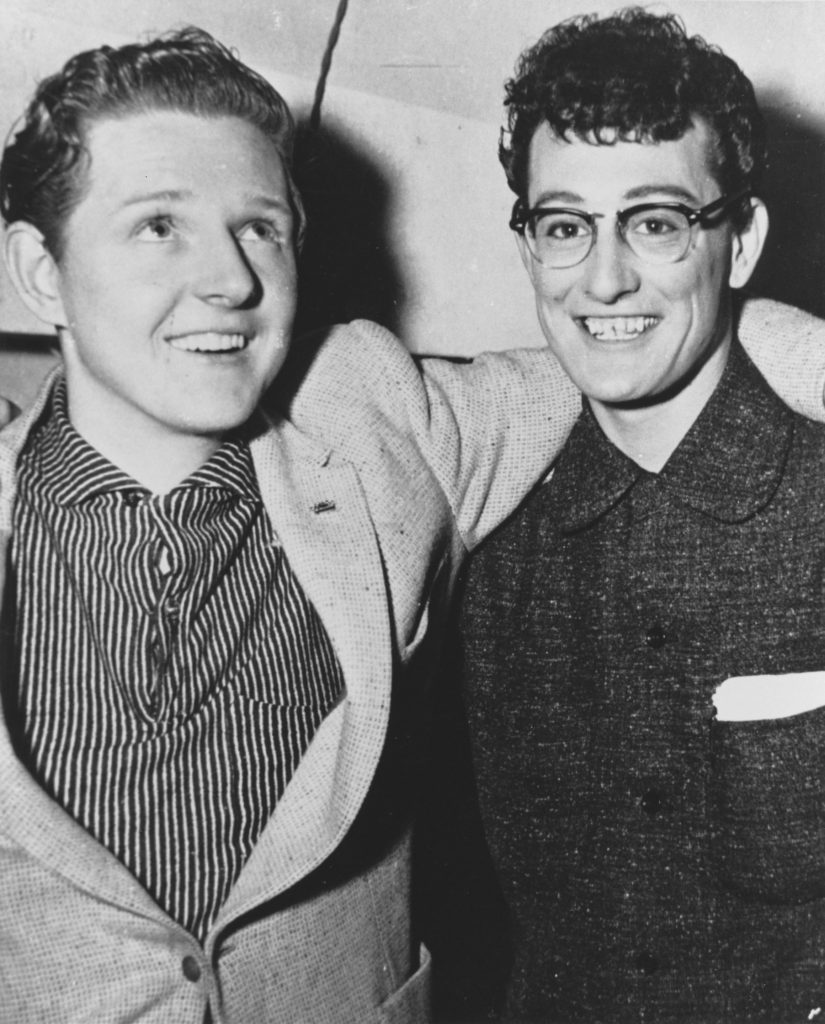 Buddy Holly had played in Vancouver in October 1957 and I had one of my friendliest get togethers with him backstage, which I recorded for posterity. It was like two high school buddies having a talk. In listening I realize how high both our voices were. Hell, I shaved once a week in those days! Here's the interview, along with Buddy Holly memories from Roy Orbison, Jerry Allison, Bobby Vee and Jerry Naylor. From my new SoundCloud channel, Red Robinson's Legends.
Regardless, it is something that lives in my memory to this day. J.P. Richardson, The Big Bopper, was the only one of the three performers that I had never met. Like me, he was a deejay but had this yearning to be a performer. He wrote his hit Chantilly Lace and also Running Bear, which became a major hit for singer Johnny Preston.
Buddy Holly's potential cannot be calculated. His legacy lives on, as so many rock and rollers who followed admired him so. Paul McCartney was a huge fan and now owns Holly's music publishing company. A great British band, The Hollies, were named in honour of Buddy and some say The Beatles name was a compliment to Buddy's band, The Crickets. The years have passed and for many of us it is hard to believe that it was over half a century ago when the three died. It is a testament to the power of Rock and Roll that the memory — and the music — lives on.