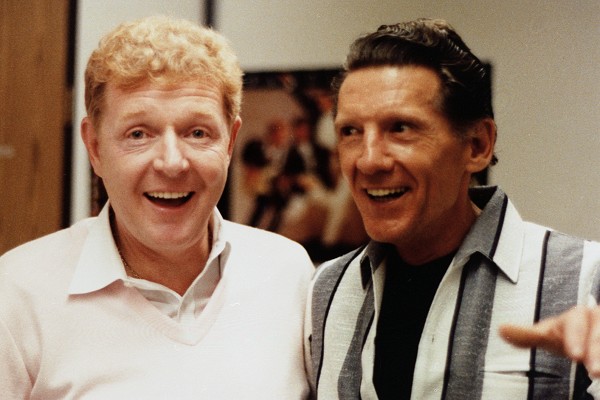 You may or may not like Jerry Lee Lewis, but there is no denying the talent of this extraordinary performer. I brought "The Killer" to Vancouver many times over the decades. During one of those concert dates in the early Sixties, he was not happy with the piano provided for him so he slid it across the stage and played guitar all night. He is definitely his own man.
My fondest memory of him was during EXPO 86 when he performed with Fats Domino. The show was videotaped and shown on HBO throughout North America. He was shining that night and his piano playing was what you might expect from Jerry Lee, brilliant. As one of the first performers to be inducted into the Rock & Roll Hall Of Fame, he was in an incredibly happy mood that night and it showed. The man has attitude, which is now taken for granted with rockers, but this guy invented it.
For more great music from Jerry Lee Lewis, Carl Perkins, Johnny Cash, and Elvis Presley, check out The Million Dollar Quartet on now until July 9 at the Arts Club's Stanley Industrial Alliance Stage.