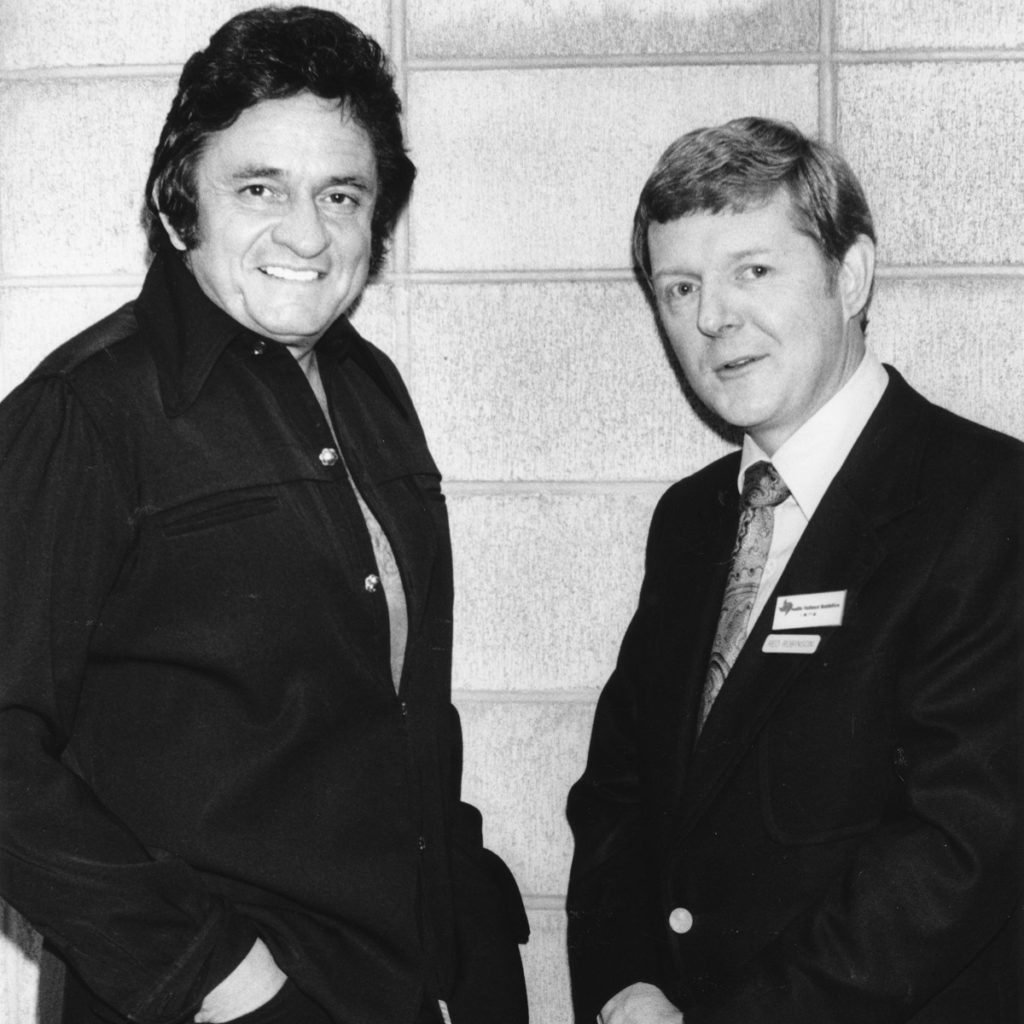 I became friends with Johnny Cash in 1959 when I worked at KGW and he appeared at Portland's Division Street Corral. After returning to Vancouver I brought him into CKWX for an on air interview. This continued for years. I can't remember how many times I was emcee  for his shows. He was always a warm man and treated everyone like we mattered.
Johnny sold more than 90 million records worldwide. You'll remember some of his biggest hits: "I Walk the Line", "Ring of Fire" and "A Boy Named Sue". Johnny died in 2003 aged 71, but his legacy lives on to this day. The Johnny Cash Heritage Festival will be held in Dyess, Arkansas (where his family settled when he was 3) this week (October 19–21).
Enjoy this 1976 interview with "The Man In Black". It's the latest from my SoundCloud channel, Red Robinson's Legends.