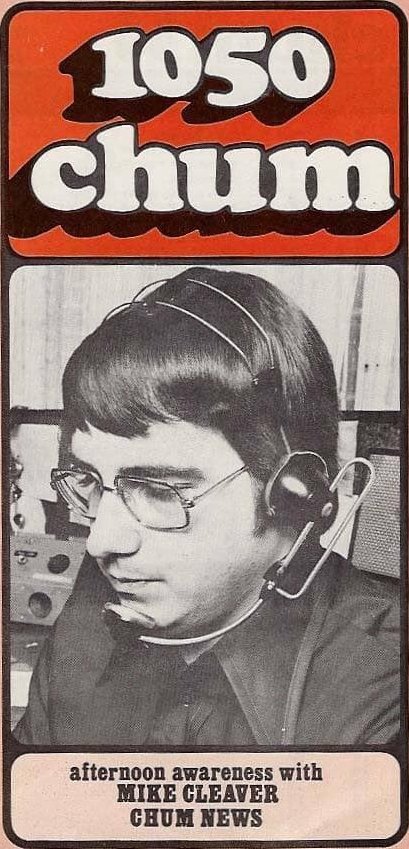 I'm saddened to hear of the death of fellow Vancouver broadcaster and newsman Mike Cleaver.

Mike had a distinguished news career at CHUM/Toronto and included stops at CKNW and CTV on his resume. He would have been 73 next week.

A couple of years ago we sat down for a wide-ranging interview as part of Mike's series on Vancouver radio people for bcradiohistory.com. It was a treat to be on the other side of the microphone and Mike's instinct for a good story made it one of my favourites. Enjoy!
Read Mike's blog and radio history here. See industry reaction to Mike's passing at radiowest and pugetsoundradio.

Please consider making a donation in Mike's memory to the Kidney Foundation of Canada.