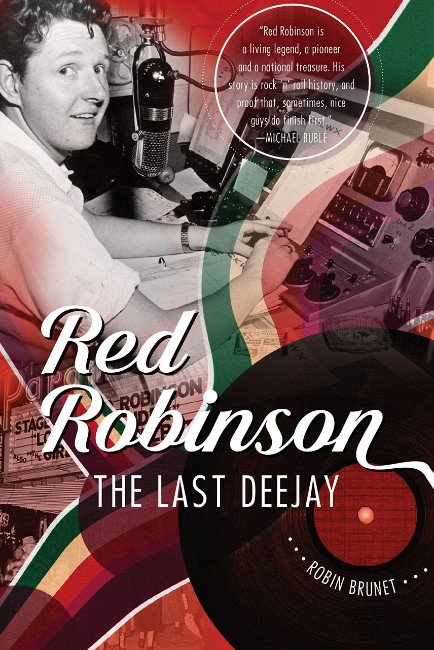 I spent the last year putting together a journey through my career and Red Robinson: The Last Deejay will be published in October.
This project would not have happened without the support of a fine writer, Robin Brunet. Robin is not only a stickler for detail, he knows a good story when he hears it. The journey involves a variety of celebrity encounters over the decades. However, it is not fluff: the Good, the Bad and the Ugly are all exposed along the way.
It is easy to list the artists and politicians I have met over the years but the stories you will read are unique. It is truly the end of an exciting era in radio and I wanted to share my experiences with you. Hope you enjoy the book!