Red Robinson's roots go back to the beginning of Rock'n'Roll.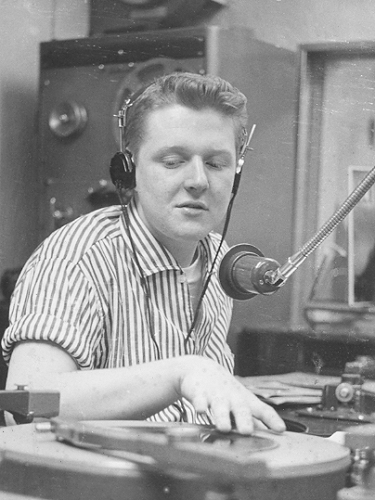 Red was spinning the hits on Vancouver's CJOR while still in high school in 1954. He was the first DJ to play rock'n'roll music on a regular basis in Canada.
In 1957, Red jumped to Vancouver Top 40 giant CKWX, where he met Buddy Holly and Elvis and was MC for Elvis' appearance.
A move to Portland's KGW in 1959 gave Red experience in a brand new rock'n'roll medium: TV.
After a stint in the US Army, Red returned to CKWX in 1961. The next year he was hired as Program Director at Top 40 newcomer C-FUN, and he turned it into a rock'n'roll powerhouse.

In 1964, Red introduced The Beatles on the same stage where Elvis appeared seven years earlier.
As host of CBC-TV's Let's Go from 1963-1966, Red introduced some of Canada's best-known rockers, including Randy Bachman, Terry Jacks, The Collectors and many more.
In 1968, Red returned to CJOR, where it all began, as Operations Manager.
Red entered the advertising business in 1969 when he founded Trend Advertising (later Palmer Jarvis Advertising). Trend's first client was McDonald's. Red was their first agent and first to appear in a McDonald's TV commercial.
In 1971, history repeated itself when Red moved to CKWX. Red hosted Trivia Challenge, another coast-to-coast television series for CBC-TV in 1979-80. A group of contestants was so inspired by the concept they created Trivial Pursuit.
Red hosted mornings on CKWX until 1983, and went "network" with Reunion, a cross-Canada oldies show that ran from 1985-1993.
As part of EXPO 86, Red presented The Legends Of Rock'n'Roll, featuring 40 acts including Ray Charles, Roy Orbison, Fats Domino, Jerry Lee Lewis and The Righteous Brothers.
Another advertising venture, Vrlak Robinson Advertising, merged with Hayhurst Communications in 1987 to form one of Vancouver's largest advertising agencies.
Red returned to television in 1989, hosting the long-running Red's Classic Theater on Bellingham's KVOS-TV until 2001.
In 1993 Red built a top-rated morning show on 650 CISL/Vancouver. He was elected into the Rock'n'Roll Hall of Fame in 1994, the Canadian Broadcast Hall of Fame in 1997, and the Rockabilly Hall of Fame in 2000.
Red "retired" from radio in 2007, but continued to broadcast his show Sundays on 650 CISL.
In his honour, Great Canadian Gaming Corporation opened the 1100-seat Red Robinson Show Theatre at Coquitlam's Boulevard Casino in September 2006.
In October 2007, Red moved to the FM dial for the first time at 1049funfm.
In 2008, the Vancouver Music Industry presented Red with the Bruce Allen/Sam Feldman Legend Award for his support of the local music industry.
Red was honoured by the Royal British Columbia Museum in 2008 as one of 132 influential British Columbians included in a giant collage known as The Party.
In August 2011, Red Rock Diner returned home to CISL 650.
Red was awarded an honorary doctorate by the University Of The Fraser Valley in June 2012 for his pioneering contribution to the Canadian music industry and his philanthropic work.

Red's early radio days were the subject of Dean Regan's hit musical Red Rock Diner, which ran in summer 2014 at Vancouver's Arts Club Theatre. Red Rock Diner toured B.C. in Fall 2015.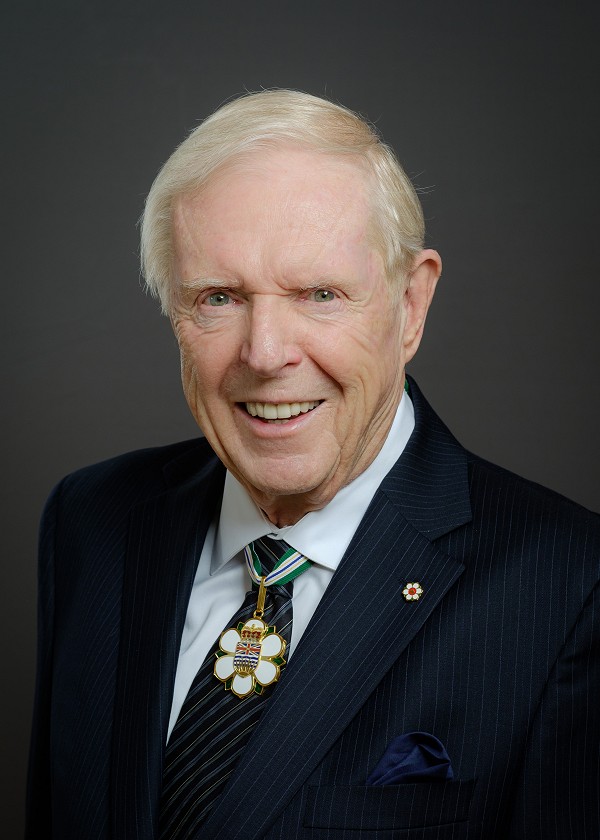 In July 2016, Red was appointed to the Order Of British Columbia, the highest form of recognition by the BC Government.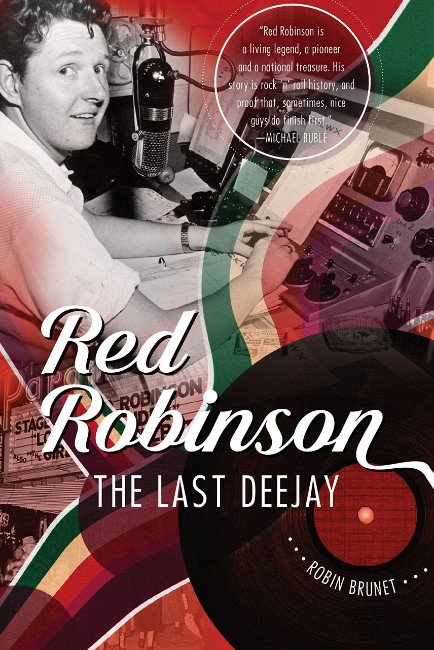 Red's definitive biographies Red Robinson: The Last Deejay and Red Robinson: The Last Broadcast are available everywhere.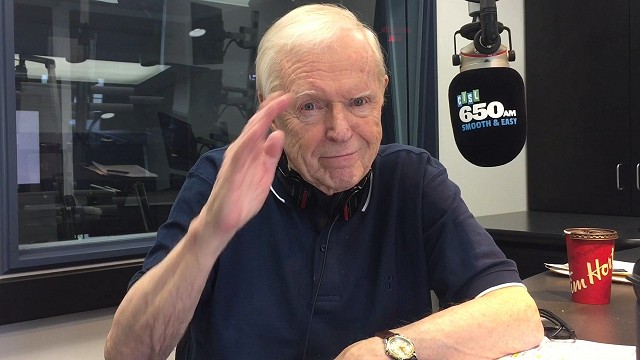 Red retired from CISL 650 in August 2017 but he's still rockin'! See what's new with "The Redhead" at redrobinson.com or Facebook, Twitter, and Instagram.