Hollywood icon Charlton Heston has died at the age of 84. His strong stage presence earned him an Oscar for the movie Ben Hur. Heston defined heroism on the big screen in an age when we revered heroes. He played characters ranging from Moses to Michelangelo, and appeared in a series of science fiction films including Planet of the Apes.
Heston visited Vancouver a few years back to participate in an episode of the successful series Outer Limits. The cast for one of the final shows in the long running production included other outstanding actors. I met him between takes on a sound stage at the Bridge Studios, as they were then known. It was a pleasure to do an interview with him for my KVOS TV series Red's Classic Theatre.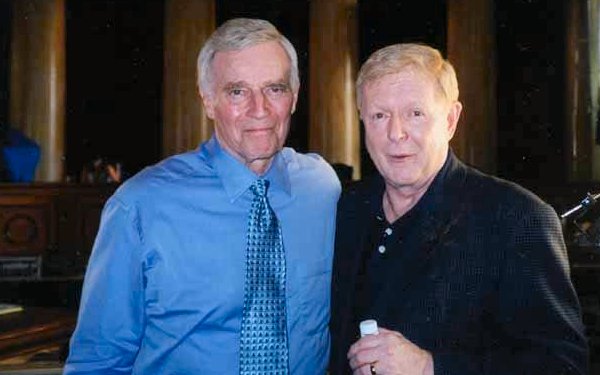 I found him to be a well-read man with strong political views. He appeared to stand up for what he believed in, whether that sat well with you or not. You don't find many of this ilk today. He was accompanied on this particular trip by his wife. Both were most accommodating and I treasure that video piece to this day. A screen giant has gone.