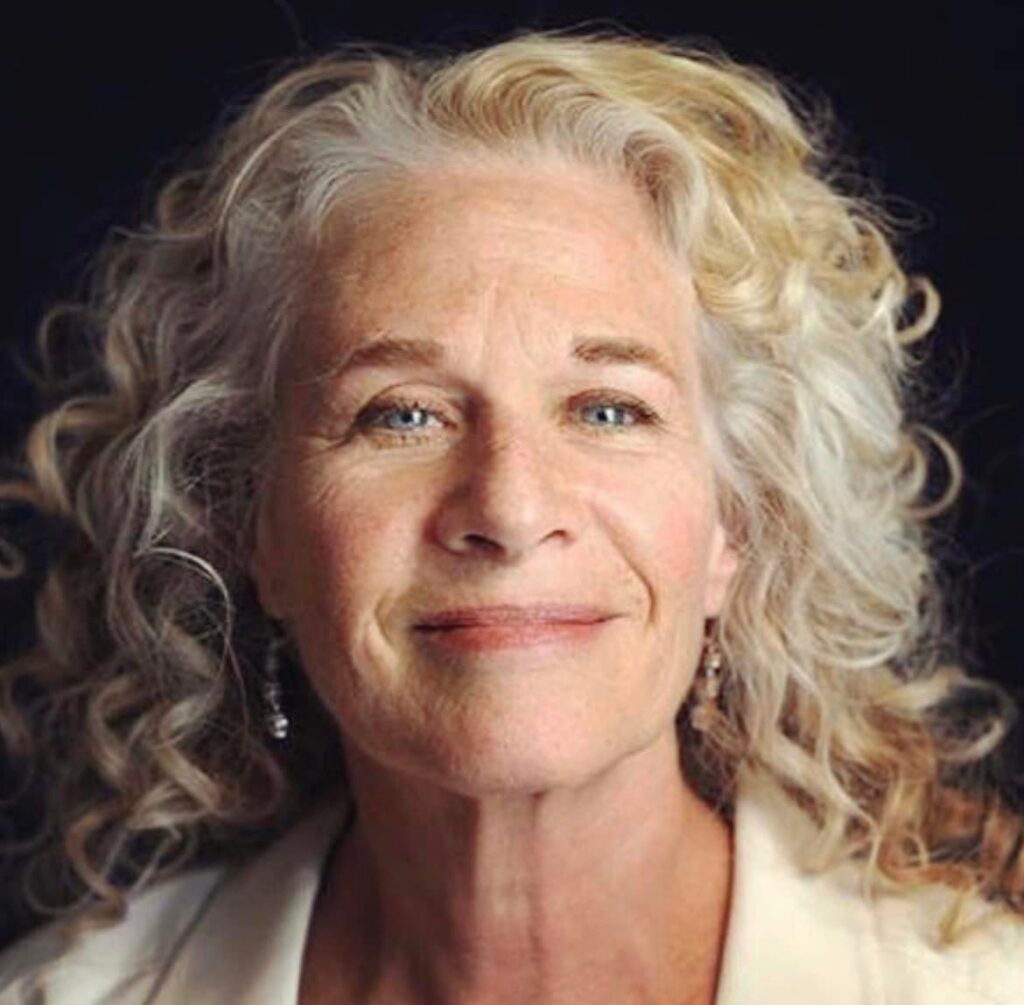 We're celebrating Carole King's 80th birthday today with some of her biggest hits from Red Robinson's Legends and our friends at Spotify!

Carole's 1971 album Tapestry topped the Billboard chart for 15 weeks, won four Grammy Awards, and has sold more than 25 million copies. It's one of the best-selling albums of all time! Carole started writing hit songs in high school in 1958, and along with husband Gerry Goffin, she turned out some of the most memorable music of the Sixties. Here's my Carole King playlist:

Will You Love Me Tomorrow – The Shirelles, 1960
Take Good Care of My Baby – Bobby Vee, 1961
Some Kind Of Wonderful – The Drifters, 1961
Chains – The Cookies, 1962
The Loco-Motion – Little Eva, 1962
Go Away Little Girl – Steve Lawrence, 1962
Up On The Roof – The Drifters, 1962
Crying in the Rain – The Everly Brothers, 1962
It Might As Well Rain Until September – Carole King, 1962
Point of No Return – Gene McDaniels, 1962
One Fine Day – The Chiffons, 1963
Hey Girl – Freddie Scott, 1963
I'm Into Something Good – Herman's Hermits, 1964
Just Once in My Life – The Righteous Brothers, 1965
Don't Bring Me Down – The Animals, 1966
Natural Woman – Aretha Franklin, 1967

Carole was inducted into the Rock & Roll Hall of Fame as a performer last year. "Beautiful", a musical based on Carole's amazing career, has been playing on Broadway since 2014. A Sony Pictures film adaptation produced by Tom Hanks has been in the works since 2015. "Beautiful" is touring the U.S. until June, and the closest show to Vancouver is a date at Seattle's Paramount Theatre April 8-9-10. Click here for tickets.

Carole recently sold her Idaho home, the 128-acre Robinson Bar Ranch, where she lived for 35 years. It's an hour-and-a-half from Sun Valley Resort… and I love the name!

Enjoy these great tunes, and please join me in wishing Carole King, truly a Legend Of Rock, a Happy 80th Birthday!