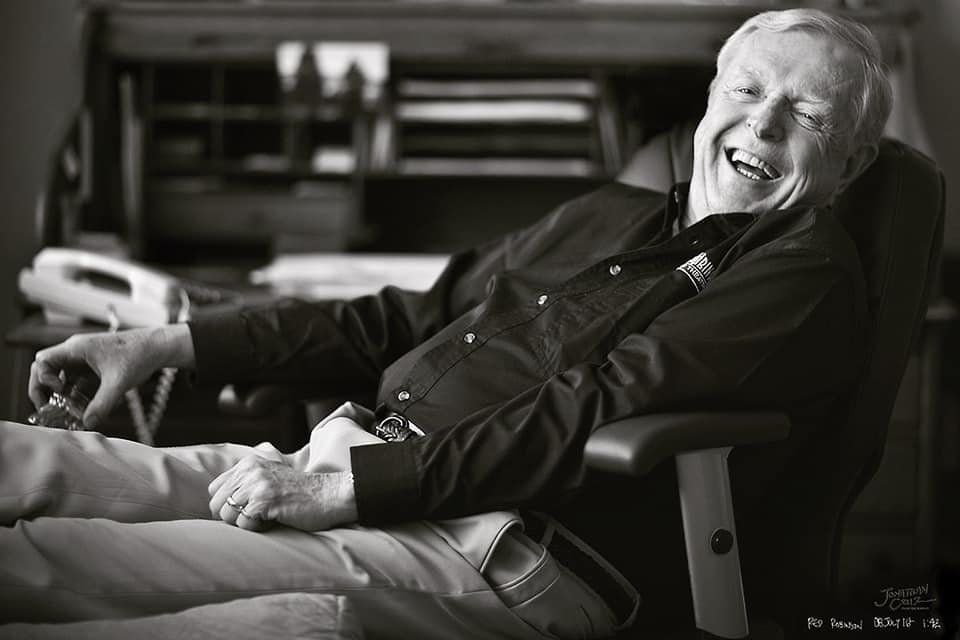 From Kellie and Sheri Robinson:
"With deep sadness and broken hearts, we bring the news that our beloved Dad, Red Robinson, passed this morning at 8:15am after a brief illness. We're so glad we got to spend his final moments with him, and having his brother Bill there made it extra special.
Most people knew our Dad as a rock'n'roll DJ, a TV personality, an ad agency owner, a spokesperson, or through his philanthropic work. He was larger-than-life in a lot of ways, but to us he was a devoted father and grandfather, a loving husband to our late mom Carole, and a loyal friend to everybody.
Red's departure leaves a huge hole in our lives, as well as the lives of everybody he touched in the worlds of radio, TV, music and entertainment. An event celebrating his amazing life will be announced soon, and we invite you to share your memories on Red's Facebook, Twitter or Instagram pages.
We can't think of a better way to sum up Dad's life than the lyrics to one his favourite Elvis songs, "If I Can Dream":
Out there in the dark, there's a beckoning candle… and while I can think, while I can talk, while I can stand, while I can walk… while I can dream, oh, please let my dream come true… right now."
Photo: Jonathan Cruz, jonathancruz.com