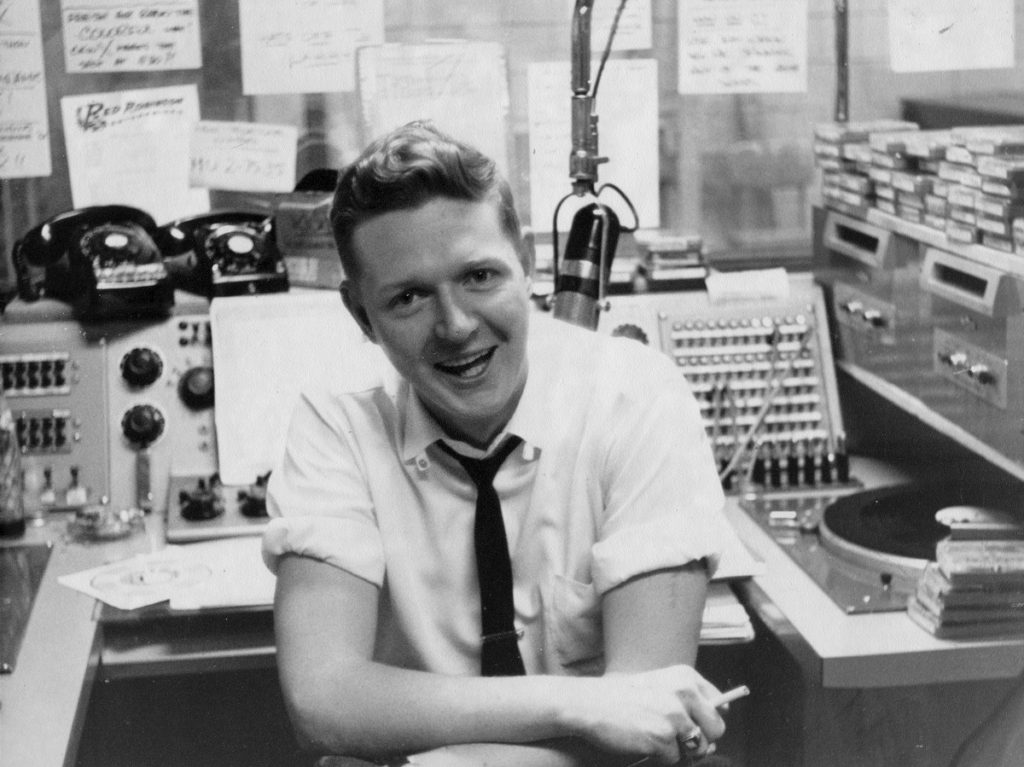 My 1961 return to CKWX was a total disaster. CKWX was continuing to operate a Top Forty station with a middle of the road format. The station line-up consisted not of young deejays but with what can only be described as staff announcers playing Top 40 records. The station had a penchant for "features", little vignettes on horse racing, recipes, thoughts of the day, baseball scores and other short programs that were more in vogue on a middle-of-the-road operation. However, the chief competitor down the street at C-FUN was going to dynamite their cause anyway because C-FUN sounded good as a Top Forty station should. The deejays were young and the station swung from morning to night. One of the reasons that CKWX wanted me back was to stem the flow of listeners to C-FUN but it was to no avail.

Dave McCormick pulled a trick on me when I returned. While I was in Portland he had asked me to tape a station ID for him that said, "Hi, this is Red Robinson and you're listening to the best station in town, C-FUN." When I returned to CKWX, Dave ran this promo on C-FUN right up against my show. Vancouver Sun columnist Jack Wasserman wrote, "C-FUN's Dave McCormick is having nothing but fun with a taped promotional piece made last year to-boost C-FUN as 'the best station there is.' The easily recognizable voice is that of rival Red Robinson now with 'WX who made the tape as a goodwill gesture while still in the U.S."
A few months later I left CKWX and became Program Director and on-air personality at C-FUN. It was the most "fun" I had ever had in radio.