The Red Robinson Show Theatre was visited by one of the best groups in the country and may I add one of the funniest: Barenaked Ladies. Mainly seen in larger venues such as GM Place, the guys took to the stage of the theatre they named after me for two sold out performances March 7 and 8. This was the hottest ticket of the weekend in the Lower Mainland and no tickets were available for late buyers. I know I took a great number of calls from media friends and sponsors but there were none to be had.
This band does not take itself seriously on stage and this endears them to their fans. They sang all of their hits including If I Had A Million Dollars (which of course in Vancouver is enough to buy a garage) and other memorable songs. On my left is Steven Page and on my right is Ed Robertson, former school chums who created the whole band. They are a most engaging duo.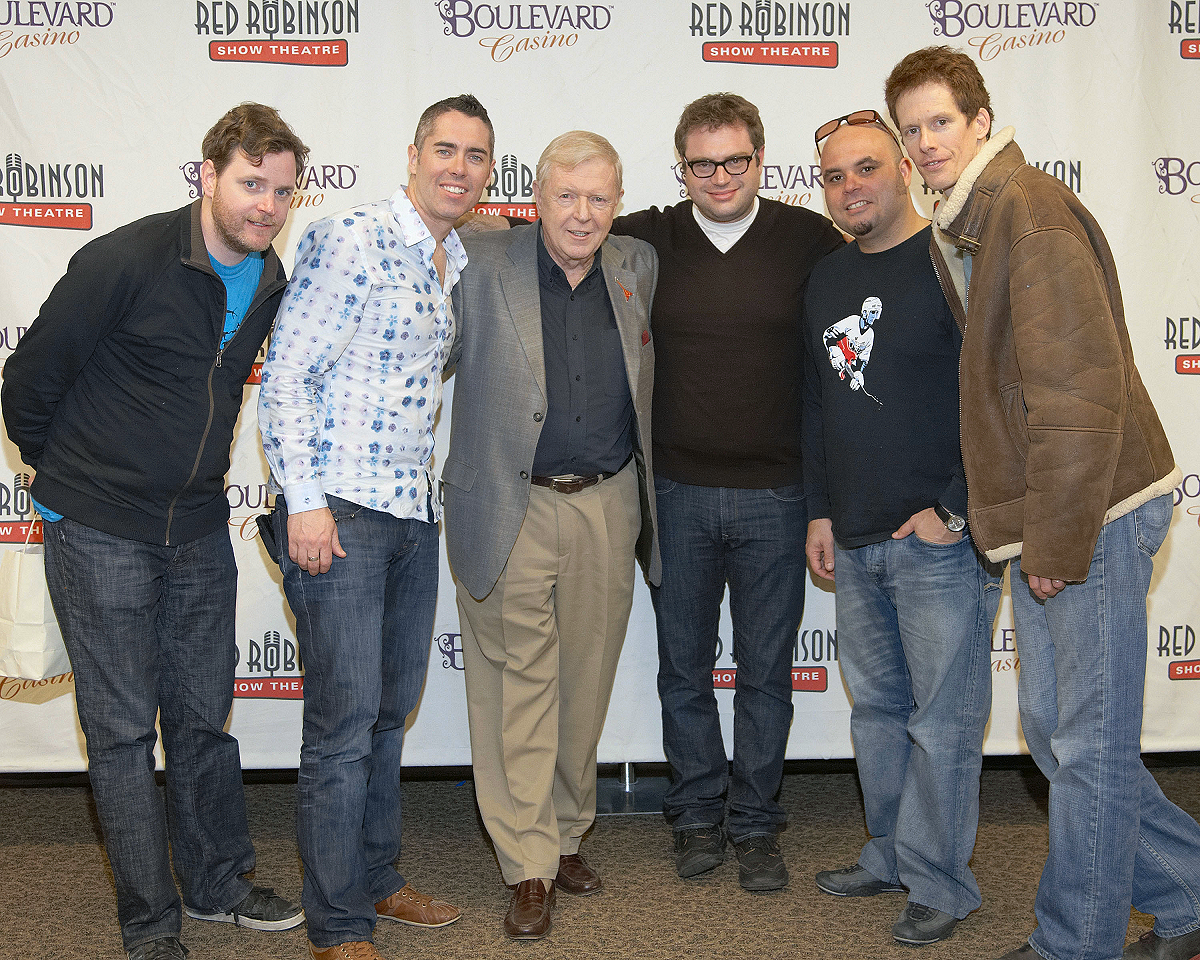 We talked about the group's final breakthrough in the U.S. thanks to Terry McBride of Nettwerk who gave the group a second wind and greater sales success. When I asked them if they preferred a theatre such as mine (1100 seats) or an arena with up to 22,000 seats they had an unexpected answer: that each has its own special feeling. They also indicated that they play it differently depending on the size of the audience, which I found interesting. BNL have been nominated for 17 Junos and have won quite a few over the years.